Concrete Cutting Services In UAE
We provide a service of concrete cutting service in UAE, Dubai, Sharjah, Ajman, Umm-Al-Quwain and We also provide core cutting service. We do work very quickly and our company workers are very hard working and they have many years of experience. Our company rates are very low from the other services of concrete coring and cutting. We do our work with experience. We cut the concrete wall and concrete slab by using a concrete cutting saw and core cutting machine.
Concrete Cutting With Coring Machine
If a wall depth or thickness is larger than 15-25 cm then we use core cutting machine to cut the concrete wall or a concrete slab. We use the 5-inch concrete coring cutter to cut a wall or a slab and We use 3 or 4 machines in this categories work for saving the time. We do core cutting holes for AC Pipes, Water Pipes, WC Pipes and Fire brigade pipes.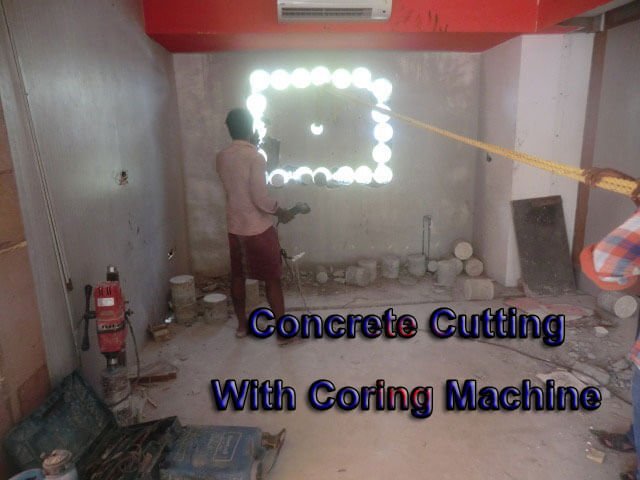 Concrete Coring Holes
The diameter of Coring Hole is given below.
Suppose a water pipe diameter is 3-inch then you need 4-inch core cutting in the slab.
If your water pipe diameter is 2-inch then you need 3-inch coring hole.
WC pipe diameter is 4-inch then we do 5-inch coring hole.